Commitment to prevention and community training
The Pardaliservices Community Relations team was joined by the Instituto Técnico del Petróleo Instipetrol as they organized a training for 50 people in occupational risk prevention.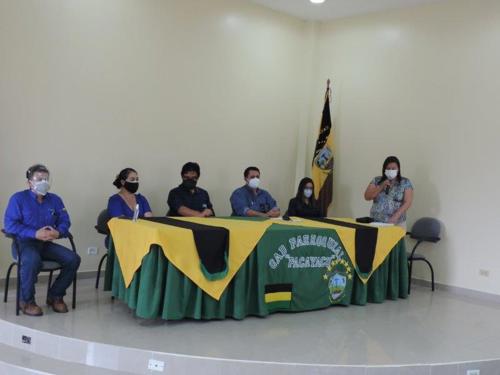 Through the Pardaliservices consortium, Tecpetrol organized a course for 50 people from the Pacayacu and Dureno parishes in Ecuador with the aim of helping to accidents and occupational diseases in the electrical and construction areas.
The training course focused on teaching people the basic knowledge needed to allow them to meet technical and legal requirements in the areas of prevention, risks, occupational health and first aid. It was designed for people working in the electrical and construction industries as well as those keen on getting into this market. With a duration of 8 hours, the course concluded with a theoretical-practical exam.
At the end, the participants were awarded a Certification of labor competencies in occupational risk prevention, which is mandatory for all personnel in the industry, especially those performing activities considered to be risky. The certification lasts for four years and comes with an endorsement from the National Secretariat of Higher Education, Science, Technology and Innovation of Ecuador (SENESCYT) and the Technical Secretariat of the National System of Professional Qualifications (SETEC).
"Having Pardaliservices working in our parish is a blessing, as their social commitment enables projects like this to reach people who want to learn new skills and access the job market," said Flor Jumbo, president of the local Decentralized Autonomous Government (GAD) offices in Pacayacu Parish.
For his part, Bladimir Pineda, president of the Dureno parish GAD added that "we're very grateful to Pardaliservices and Petroecuador for their work in organizing this project for the benefit of the members of our communities, as it helps to give them the qualifications they need to get work."
Darwin Vega, Tecpetrol Community Relations Coordinator, referred to the company's response and shared his pride in "being able to contribute to education in our communities." He added that in this case, "in order to meet the most pressing needs of the people in the communities and strengthen their capacities, we are providing technical assistance aimed at improving their skills. The idea is for them to develop a greater understanding of the fact that accidents can and should be prevented."