PROA: Art with no restrictions
As part of the efforts carried out by the Fundación PROA together with the different companies from the Techint Group aimed at encouraging people to continue enjoying art even in the pandemic, the "Proa A Distancia" program invites people to join four new virtual classes that you can access from anywhere in the country.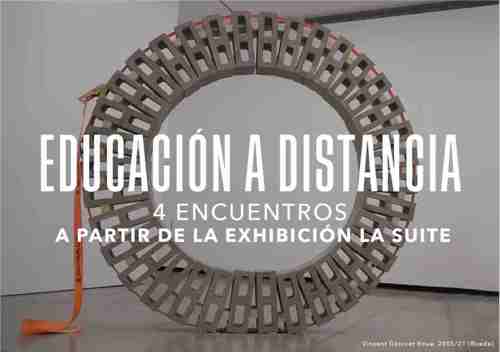 Fundación Proa, together with the companies of the Techint Group, is pressing steadily ahead with the adoption of its new online format, launched in May this year to allow participants to remain in contact with the art world through online events.
In the month of May, two such meetings were held to invite people to enjoy the works of the many and varied artists taking part in the Crear mundos exhibition.
As a result of the widespread impact of this initiative, in June, PROA is inviting art lovers to join four new virtual meetings about its latest exhibition, called La Suite.
The initiative has been built remotely (#ADistancia) with support from artists involved in the Frac de France Collective. FRAC (Fonds Regional d'Art Contemporain), is a groundbreaking model which seeks to give art lovers the opportunity to access works from all over the world. La Suite proposes such an opportunity, the chance to dive into the extraordinary repertoire of works making up the current contemporary art scene and appreciate the latest artistic endeavors.
The term "Suite" has many-layered meanings: in the current context where the world is waiting for a supposed "normality", the French expression "comment vient la suite", or "what's going to happen next?" expresses uncertainty about the future, and what could be next. A Suite is also a piece of music made up of several short movements.
As its name indicates, #LaSuite is a 360° view of current works embracing various disciplines, such as video, installations, photography and sound works, reflecting a multiplicity of experiences for all the senses, from the musical to the spatial. The interactive virtual meetings will take place on Wednesdays, on June 9, 16, 23 and 30 at 5:00 p.m (GMT-3) via Zoom.
For more details about the meetings and to be able to register, click here. Participation is free, open and merely requires prior registration.
If you are unable to register or have questions about this initiative, write to the organizers at adistancia@proa.org.