Fortin de Piedra: record breaking achievements
In September, the field produced 18 million cubic meters of gas in a single day, setting new parameters for future development. Two of its protagonists recount how this record was set.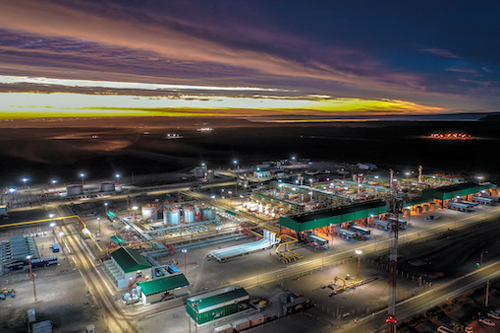 It was in the depths of winter on the Patagonian steppes, when operations were running at full capacity, that Fortin de Piedra chalked up a new milestone in Tecpetrol's history. On September 17, the thousand or so people involved in field activities came together to celebrate an extraordinary accomplishment: in just one day, they produced 18 million cubic meters of gas (18 MMm3/d at 9,300 kcal / m3).
"Two things came together: high seasonal demand coupled with the fact that we were primed to handle that level of output," said Jorge Herrera, Operations Manager for the Neuquen basin and Vaca Muerta region, in a conversation with TecpetrolHoy. Although in September, new historical records had been set since Fortin de Piedra began operations, during August the forecasts were very promising, reaching a monthly average of 17.5 million cubic meters.
The record came with another major triumph, making it a twofer: Fortin de Piedra was recognized as the top gas-producing field in the country: meaning that as a single unit, it produces the highest volume of gas nationwide, contributing 14% to the Argentine energy grid. The fuel travels from Neuquen through the trunk pipelines and is distributed throughout the main industrial centers in Buenos Aires, as well as being exported. "For our people it's immensely satisfying to work on a project that contributes such a significant percentage of the gas consumed by the country," Herrera remarked.
The company's adherence to the Argentine national Gas Plan (plan_gas.ar) was the trigger for the development of an internal strategy encompassing production projections, commercial contracts and building facilities, in addition to well drilling and completion and the supply of materials.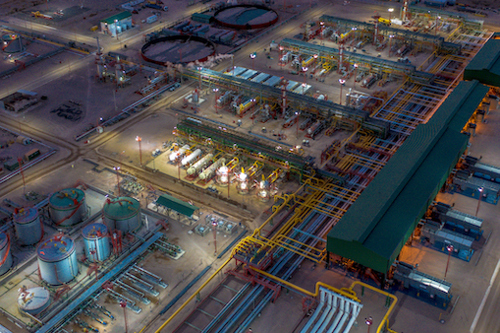 "It was a huge challenge for the whole team," admits Carlos Mamaní, Planning and Project Manager for the Neuquen basin and Vaca Muerta. "There were times when the goal seemed very distant, but with everyone's efforts, we were able to make it. Today, when we look back, it's with a sense of pride, not only in the achievement itself but also because of the stream of innovative ideas that contributed to this success." Gone are the roadblocks blocking the access to the field and the plethora of problems that arose during the pandemic: all those Zoom meetings on the computer and none of the usual physical contact between work colleagues. "Keeping operations going in these circumstances is no small undertaking, as it requires a lot of flexibility to work in these conditions," said Herrera.   
In addition to the general satisfaction with this achievement, reaching this landmark figure opens up new possibilities and options to seek different scenarios, and continue growing to break other records. "It forges a new kind of strength that will allow us to continue growing," recognized Mamani.
Everyone will remember the day they made history and were personally congratulated by the company's CEO, Ricardo Markous, as well as all of Senior Management. "Everyone did their part to make this happen, fully respecting the most rigorous safety standards," said Mamaní. "It's not just about the end in itself, but how you get there."