Energy Transition Issue number 2: moving ahead towards a greener future
From an interview with Máximo Vedoya, through Tenaris advances in geothermal energy development, to Tenova's role in the mining market and the first steps of Tecpetrol's new Business Unit.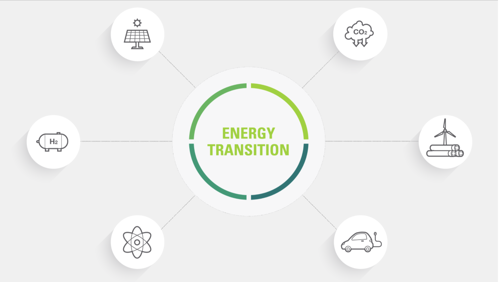 The Energy Transition site published its second Issue dedicated to detailing some of the main actions that Techint Group companies are taking in cleaner sources of energy. 
In this installment, Máximo Vedoya, Ternium's CEO, highlighted the company's fundamental role in the path of a greener future: "Steel is essential for an energy transition and a low carbon economy." 
On the other hand, with over 30 years of experience in the geothermal business worldwide, providing customers with specific products, proprietary steel grades, and comprehensive support from well design to on-site installation, Tenaris has recently been selected to supply casing for two strategic geothermal projects in Europe.
Also, we can learn how Tenova has developed a unique selling proposition to play a pivotal role in low-impact extractive metallurgy and the energy transition of metals and mining.
Finally, the second Issue describes the new Business Unit created by Tecpetrol that has the mission of diversifying the source of business and income in a world where hydrocarbons are decreasing their roles. The Unit is led by Andrea Rocca and supported by a team of collaborators with experience in business development and market analysis, technical staff, and a growing network of technologists and specialists.
Last but not least, don't miss "Net-zero by 2050: a roadmap for the energy sector", an abstract based on IEA's report made by Tecpetrol experts. Among other things, the roadmap laid by the IEA mentions that "there's no one-size-fits-all approach to clean energy transitions."
Also, the Issue counts with an interesting facts section that allows to better understand the implications of the energy transition.
Read more at energytransition.techint.com